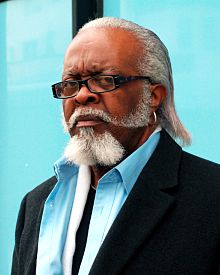 "The rent is too damn high." – Jimmy McMillan
If you don't remember Jimmy McMillan, click here for a minute and a half of superior facial hair and spoken word poetry that would make Gil-Scott Heron blush. While Mr. McMillan's political career was short lived and hilarious, his sound byte about New York rents rings true in 2017 all over the country. Whether it is Boston or the South Shore, rent prices continue to climb and tenants continue to pay for them.
In November 2015, I traveled to the National Association of Realtors (NAR) Conference in San Diego. Amongst the many speakers and seminars offered at the convention, one of the hottest tickets annually is for Lawrence Yun, Chief Economist and Senior Vice President of Research for the NAR. Yun's yearly address consists of an analysis of the current economy and its relation to the real estate market as well as projections for the future. While Yun's speech contained a lot of useful information and accurate predictions, the most staggering statistic that Yun gave was this:
While there are more homes owned in the United States right now than ever, the amount of actual homeowners in the United States is the lowest that it has been in the last fifty years.
According to Yun in his last blog in January 2017, this trend is continuing. This circumstance is a striking illustration of the widening gap between the haves and the have nots that you hear so much about. The "haves" have procured and continue to procure more and more property while the "have nots" have been subject to rental prices that are bordering on ludicrous. Across the South Shore, there is a groundswell of investors that are making plays for apartments and condos from Canton to Plymouth with cash offers around, at or above asking. Why would cash buyers and investors make such strong offers when they are traditionally cheapskates? It is because the writing is on the wall. Purchase prices will continue to rise and rental rates will stay high for the foreseeable future due to the wild imbalance of supply and demand on both the housing and rental market.
Interest rates are still low and will inevitably rise as housing prices continue to do so. Frankly, the same investors that are making cash and/or above asking price offers on these apartments and condos are driving these values up. While home prices will likely level off in the next couple years due to rising interest rates and more inventory, that interest rate increase may nullify any drop in monthly mortgage payments.
While rates are still low, it is time for the first time buyer and the aspiring investor to make a play.
Are you a first time buyer? If you buy a small two bedroom condo, there is a good chance that your mortgage will be lower than the rent that your neighbor is paying. Once you decide it is time to upgrade down the line, you can hopefully either sell to supplement the next down payment or better yet can hang onto the unit as a rental property. Do you have equity in your home? Invest in a cheap condo for a rental property if the numbers make sense. Even if you don't make a mint from your monthly profit, you can hold onto the property for eighteen years and sell it to pay for your child's outlandish college tuition. Is the market competitive right now? Very. Is it worth it to throw your hat in the ring? Absolutely.
I say that to say this: the gap between the rich and the poor is expanding. As the chasm grows, the middle class are trying desperately to hold onto both sides with white knuckles. If you have good enough income, credit and a down payment (3.5 percent for the first time buyer), make your move and stake your claim. If not, dig in and do what you have to do to clean up your credit and save. While it seems as if our society is focused squarely on our cultural and political differences, the economic differences in this country will likely be what impacts us the most in the future. Be on the right side of history. After all, rent prices are not coming down any time soon.
AUTHORS NOTE: I AM NOT A PSYCHIC, CARD READER, INSIDER TRADER, OR SOOTHSAYER. I CANNOT PREDICT THE FUTURE. ALL OF THE ABOVE ARE JUST MY OPINIONS DERIVED FROM MY ANALYSIS OF THE SITUATION AND FROM MY EXPERIENCES IN THE WILD WORLD OF REAL ESTATE IN EASTERN MASSACHUSETTS. IN THE WORDS OF THE PHILOSOPHER CHARLES BARKLEY, I COULD BE WRONG BUT I DOUBT IT.